German-Inspired Reuben Sandwich. Though both New York and Omaha claim to be home of the famous Reuben sandwich, it is actually created using German ingredients.
"According to Omaha lore, the combination of rye bread, corned beef, Swiss cheese, and sauerkraut had been dreamed up in 1925 to feed participants in a late-night poker game at the Blackstone Hotel in downtown Omaha by a local grocer, Reuben Kulakofsky. Charles Schimmel, the hotel's owner, was so taken with the sandwich that he put it on the hotel restaurant menu, designated by its inventor's name. Fern Snider, a one-time waitress at the Blackstone, entered the Reuben in a national sandwich competition in 1956; her entry won--hence one of the earliest pieces of documentation for the name of the sandwich, an OED cite from 1956 from the food services journal "Institutions".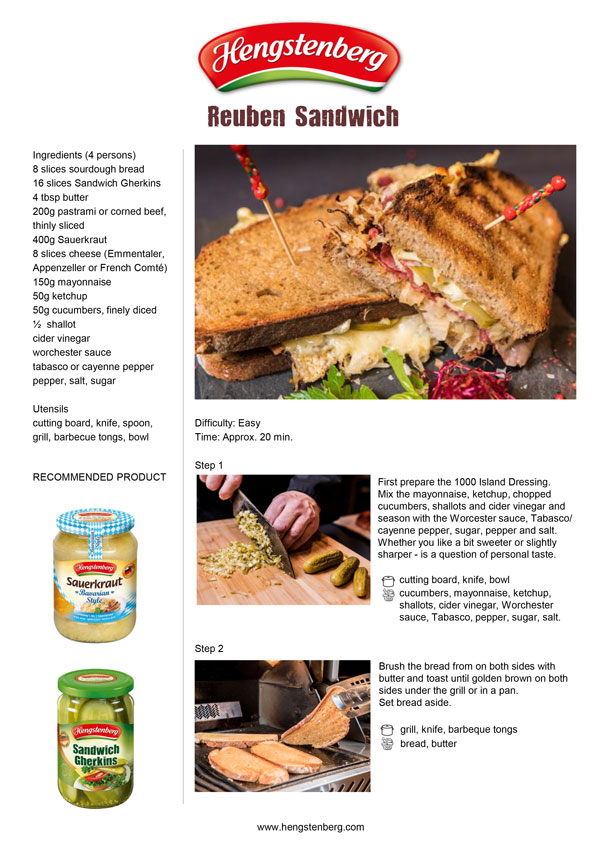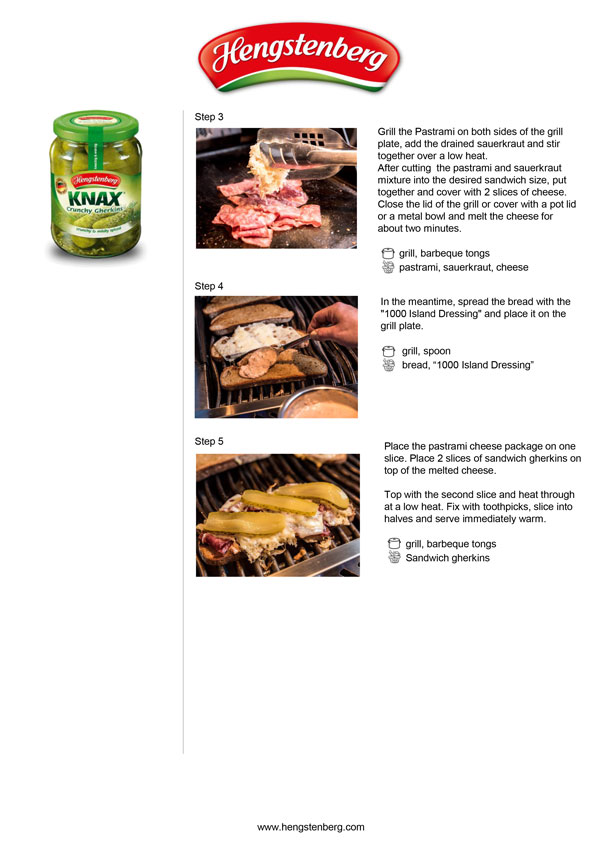 Our Sauerkraut, Cabbage & Mustard bundle, best value.
https://euromarket.oldworld.ws/bundle-packs/hengstenberg-4-pack-bundle-red-cabbage-bavarian-style-sauerkraut-bavarian-mustard-medium-hot-mustard-save-20
Kruegermann Pickles
https://euromarket.oldworld.ws/pickles-gurken/kruegermann-gourmet-hausfrauenart-pickles-32oz
Old World German Bread (ships throughout the USA)
https://euromarket.oldworld.ws/freshly-baked-german-breads-pretzels/old-world-german-rye-bread
Thomy Mayonnaise
https://euromarket.oldworld.ws/condiments/thomy-delikatess-mayonnaise-100ml
Ementaller Swiss Cheese (from our Deli: In store only)
Recent Posts
4:59 am i've been here since 4:30 am , the bakers were already here. 7.00 am while I work on al …

6:12 am Guten Morgan my most wonderful and beautiful German people. 6:39 am while I work on all …

1:53 pm "What he heck...what kind of business are u? I consider it a lot for 3 packs of dumpling! Do …